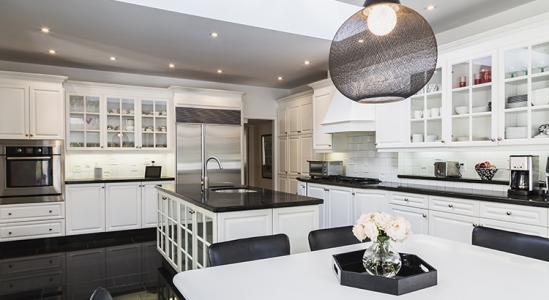 As more people continue to identify their changing needs this year, some are turning to the upscale housing sector for more space or finer features. In their most recent Luxury Market Report, the Institute for Luxury Home Marketing (ILHM) shares: "In a snapshot of 2020, despite the devasting effects of the coronavirus pandemic, the luxury […]
Over the past year, our homes have become an integral part of our lives more than ever. They're much more than the houses we live in. They're our workplaces, virtual schools, and safe havens that provide shelter, stability, and protection through the evolving health crisis. Today, 65.8% of Americans are fortunate enough to call their […]
Some Highlights
A real estate professional is an expert who can advocate on your behalf throughout the process when building a home.
Agents help you understand key steps, like choosing upgrades and managing negotiations, while staying within your budget from start to finish.
If building is the right option for you, let's connect so you have a trusted real estate professional who can help you successfully navigate the path to your dream home.
In today's housing market, there are clear financial benefits to owning a home: increasing equity, the chance to build your net worth, and appreciating home values, just to name a few. If you're a renter, it's never too early to think about how homeownership can propel you toward a stronger future. Here's a dive into […]
As we approach the anniversary of the hardships we've faced through this pandemic and the subsequent recession, it's normal to reflect on everything that's changed and wonder what's ahead for 2021. While there are signs of economic recovery as vaccines are being issued, we still have a long way to go. It's at times like […]
Some Highlights
If you're on the fence about selling your house, now is a great time to take advantage of sky-high demand, low supply, and fierce buyer competition.
With buyer demand rising and historically low inventory for sale, if you're in a position to move, your house may really stand out from the crowd.
Let's connect today to get your homebuying process underway.
The real estate market is expected to do very well in 2021, with mortgage rates that are hovering at historic lows and forecasted by experts to remain favorable throughout the year. One challenge to the housing industry, however, is the lack of homes available for sale today. Last week, the National Association of Realtors (NAR) […]