Some Highlights
In today's hyper-competitive market, buyers are often willing to overlook cosmetic or minor repair needs if it means snagging a home in their price range.
With so few houses available for sale today, you may be able to skip the bigger renovations before you sell and cash in on the current demand for your house.
If you're ready to move, let's connect to determine your best next steps in this sellers' market.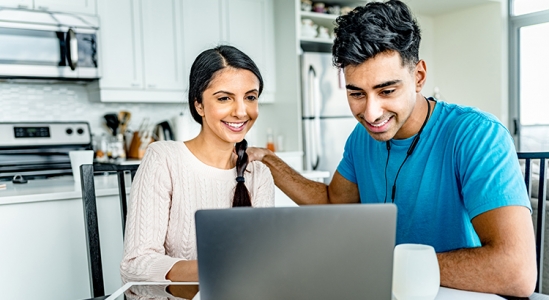 The number of houses for sale today is significantly lower than the high buyer activity in the current housing market. According to Lawrence Yun, Chief Economist for the National Association of Realtors (NAR): "There is no shortage of hopeful, potential buyers, but inventory is historically low." When the demand for homes is higher than what's […]
The demand for homes this year is extraordinary as record-breaking numbers of hopeful buyers continue to shop for homes. In a normal year, the peak homebuying season comes to a close by early fall. However, 2020 is anything but a normal year, and the housing market is no exception. Lawrence Yun, Chief Economist for the […]
Equity continues to rise, helping American homeowners secure a much more stable financial future. According to the most recent data from CoreLogic, the average homeowner gained $9,800 in equity over the past year. In addition, experts project 2020 home prices to continue rising. With prices going up, equity gains will also keep accelerating. Black Knight […]
Some Highlights
Demand from homebuyers has skyrocketed this year, which means today's sellers are poised to win big. This ideal moment in time to sell your house won't last forever, though.
With more sellers coming to the market in the spring, waiting until next year means buyers will have more choices, so your home may not stand out from the crowd.
Let's connect today to discuss why now may be the right time to make a move on your terms.
As we enter the final months of 2020 and continue to work through the challenges this year has brought, some of us wonder what impact continued economic uncertainty could have on home prices. Looking at the big picture, the rules of supply and demand will give us the clearest idea of what is to come. […]
Many housing experts originally voiced concern that the mortgage forbearance program (which allows families impacted financially by COVID to delay mortgage payments to a later date) could lead to an increase in foreclosures when forbearances end. Some originally forecasted that up to 30% of homeowners would choose to enter forbearance. Less than 10% actually did, […]
The September Jobs Report issued by the Bureau of Labor Statistics reported that the unemployment rate dropped to 7.9%. Though that percentage is well below what experts projected earlier this year, it still means millions of people are without work. There's no way to minimize the tremendous impact this pandemic-induced recession continues to have on […]